ORGANIC EVOO
Bitonti is the organic extra virgin olive oil, ideal to enhance the flavor of each dish.
Made with mechanical processes exclusively from cultivated olives of Majatica di Ferrandina, the native varietal present in a limited territory of the province of Matera, Bitonti is the extra virgin olive oil with a medium fruity, enriched by the scents of our hills.
Those hills, bordered by the mountains of the Dolomites and the Ionian Sea, where the mild climate favors the oldest crops such as the olive trees of Majatica, from which we obtain the extra virgin olive oil that has always been the main ingredient of Mediterranean diet.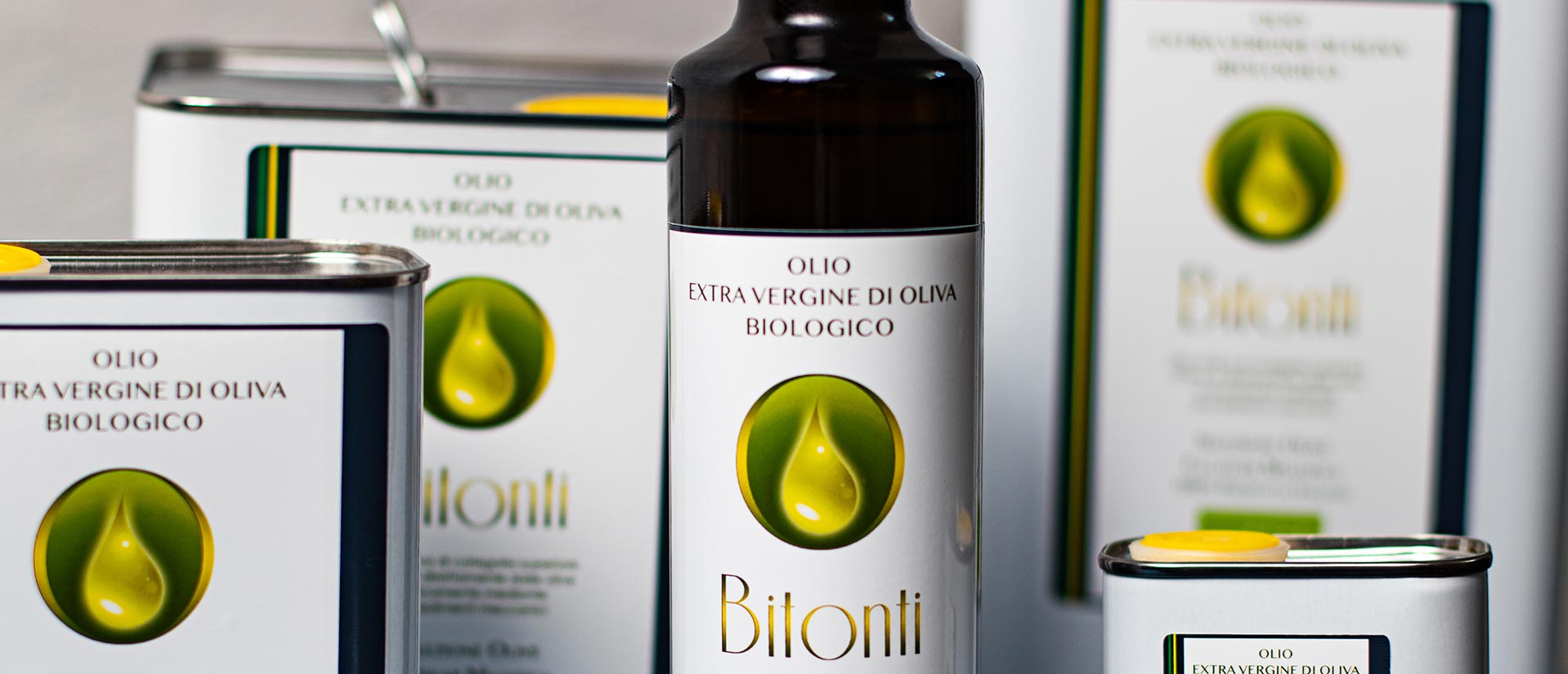 Quinto Orazio Flacco
THE MISSION
PRODUCTION
Organic EVOO Bitonti has a very low acidity index in linoleic acid which contrasts with a high concentration of polyphenols.
The taste reveals a pleasant fruity, accompanied by a sharp spicy flavor. Moderate instead the bitter bitter, as it is a one-year olive oil of Majatica di Ferrandina, known and appreciated for their lovable taste.
Below we show the average nutritional values:
NUTRICTION FACT
Average values of 100 g of oil
Energy Value
Kcal
Kj
886
3705
Proteins
g
0
Carbohydrates
g
0
Total Fat
g
98,4
- Saturated Fat
- Monounsaturated Fat
- Polynsaturated Fat
g
g
g
17,7
71,9
8,8
Cholesterol
mg
0
Sodium
g
0